(in National Museum of Singapore, 2008)
People regard the Internet as 'space' we could possibly inhabit. It is an open environment capable of distributing any kind of information in a decentralized manner and the very nature provides the possibility that objects can exist as evolving pieces of digital data and they are continually remixed by people. Lev Manovich compared information to a train and each receiver to a train station: Information arrives, gets remixed with other information, and then the new package travels to other destinations where the process is repeated. 
'The form follows the content' 
The 10 digits '1216976400' is the converted Unix time stamp that indicates a still frame in time of the wiki-documented content evolution 
over the course of 6 months. The artist cut off every text line of the revisions after they were printed on transparent paper and pasted them on the hanging rolls. While added and pasted one text line after the other, the rolls were pulled longer and longer and dragged on the floor until they eventually interwove.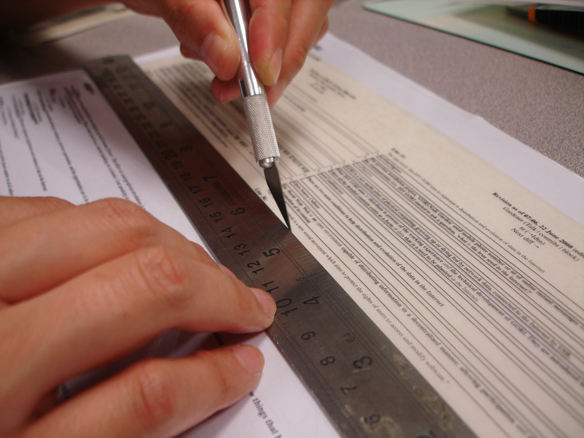 ---
Acknowledgements: Arts Council Korea, Mirae Seo, Mirage of Korea Advanced Institute of Science and Technology (
KAIST)
, National University of Singapore, International Symposium on Electronic Art 2008 (ISEA) and Fr
ed Lee